MARCH IS POETRY OUT LOUD MONTH

Poetry Out Loud, the national poetry recitation contest for high school students founded by the NEA has been very active in California this year with 30 counties participating. CPITS poet teachers were coaches in several counties including Alameda, Humboldt, Marin, Mendocino, Siskiyou, Sonoma, San Diego, San Francisco, and Lake counties.

Poetry Out Loud state finals will be held March 20-21, 2011 in Sacramento. The first round of the competition is held on Sunday afternoon at 3:30 pm at the Sheraton Grand Hotel. The dinner by invitation only will follow Sunday evening and rounds 2 & 3 of the competition will be in the Senate Chamber on Monday. If you have never attended this competition, it is very exciting to watch and open to the public until the Senate Chamber is full, so you need to get there early.
THE GARY SOTO LITERARY MUSEUM
Gary Soto, who wrote the introduction to our CPITS 45th Anniversary Anthology, is the author of 35 books and has captured the largest readership of Latino children and young adults in the nation. He now has a museum dedicated in his honor that contains his first manual typewriter, manuscripts and letters, photographs, medals and honors. School children and the public are able to tour the museum that is in the refurbished Old Administration Building of Fresno City College. For tour information contact Sean Henderson, FCC director of Student Activities, at (559) 265-5711.



return to top
ARTISTIC LICENSE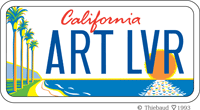 Promotion of the Arts License Plate is a top priority for the California Arts Council. They have launched the Million Plates Campaign for the Arts to grow and develop arts in California. One million plates would mean $40 million for the arts! You can help in a variety of ways: through buying your own arts license plate, or placing print advertisements in performing arts programs, distribution of Arts License Plate flyers or broadcasting a public-service announcement. For information and materials, contact Mary Beth Barber, mbarber@cac.ca.gov or see www.plates.org.
SAVE THE DATE
This year the CPITS annual symposium will be held at the beautiful retreat center of Casa de Maria, 800 El Bosque Road, Santa Barbara on September 9-11, 2011.
SPECIAL EVENT-THE WRITING OF LIFE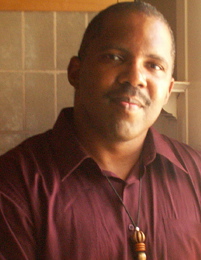 Susan Kelly-DeWitt and Indigo Moor, two of presenters
for the special event, The Writing Life


Sunday, March 20, 1-2:30 pm, Sacramento Poetry Center, 1719 25th and R, Sacramento, CPITS is hosting a panel presentation with published authors, Susan Kelly DeWitt, Jim DenBoer and Indigo Moor, moderated by Sacramento Poet Laureate, Bob Stanley. They will present a discussion on the "writing life" that will include publishing and marketing. This event is open to the public and will be followed after an 11 am meeting for Area Coordinators of CPITS.

James DenBoer has published five full-length books of poetry, six chapbooks, two books of translations, a bibliography of an American poet, and has received grants and awards for his writing from the National Endowment of the Arts. He was also for many years a rare book seller, and is now the publisher of Swan Scythe Press, which publishes chapbooks of contemporary poetry; the press, founded in 2000 by Sandra McPherson, has published 30 books to date.

Susan Kelly-DeWitt is author of The Fortunate Islands and eight small press collections, including Cassiopeia Above the Banyan Tree, Poems about Hawai'i. She is a former Wallace Stegner Fellow, and her poetry has also appeared on Writer's Almanac and Verse Daily, in journals like Poetry, Prairie Schooner, North American Review and Poetry Northwest, and in many national and regional anthologies. She has been the program director for the Sacramento Poetry Center and The Women's Wisdom Project. Currently she's a member of the National Book Critics Circle, a contributing editor for Poetry Flash and a blogger for Coal Hill Review. See www.susankelly-dewitt.com

Indigo Moor has published two full-length books of poetry, including Through the Stonecutter's Window winner of the 2009 Cave Canem Northwestern University Poetry Prize for a second book. Additional publication credits include two chapbooks, short stories, essays, and reviews. In 2010, Indigo directed his first full-length play, Live! at the Excelsior. Other honors include: Cave Canem writing fellowship, 2005 Vesle Fenstermaker Prize for Emerging Writers, and2008 Jack Kerouac Poetry Prize. Indigo is a graduate member of the Artist's Residency Institute for Teaching Artists. He conducts residencies and workshops across the country, including "Writing Outside the Writer's Domain," tailored for those attempting success in publishing while not connected to large literary communities.

return to top
EVENTS

Friday, March 11, 2011 7-10pm, a Native American reading at Tony Serra's Law Offices, 506 Broadway, San Francisco (above Enrico's in North Beach) with Duane BigEagle, Linda Noel, & others.

Thursday, March 17, 2011, 7:30 pm, 215 Main Pub & Wine Bar, 215 Main Street, Pt. Arena, Joan Gelfand will be the featured reader hosted by Blake More at the Pt. Arena Third Thursday Poetry Series.

Saturday, March 19, 2011, 2 pm, Pelican Art Gallery, 143 Petaluma Blvd, Petaluma, a book launch party for Continent of Light, a poetry collection that embodies cutting edge post 9/11 poetry that faces urgent social and cultural issues. Joan Gelfand will be reading with several other readers.

Sunday, March 27, 2011, 1:30-3:30 pm, Karen Benke leads an imaginative Writing Workshop for Kids (8-10 yrs. old) using experiments from her new book RIP THE PAGE! Class held at Book Passage Bookstore in Corte Madera. Advanced sign-ups required. Call: Book Passages at 415-927-0960. Cost: $40.

Friday, April 1, 2011, 5 p.m at Books, Inc on Fourth Street in Berkeley, Karen Benke leads a mini writing workshop from her book RIP THE PAGE! This is a free event. Book sales will benefit Albany Middle School.

Wednesday, April 6, 2011, 8:00 pm at The Ugly Mug Cafe, 261 N. Glassell St, Orange County, veteran CPITS poet Gail Newman will be reading from One World, her new book of poetry.
KUDOS

Michele Krueger for her two poems, "Pterodactyl Pilot" and "Lunchtime, Crunch Time" published in Dizzy Dinosaurs, an I CAN READ book by HarperCollins, and for her poem, "Paperback Plunder" published in an anthology, I AM THE BOOK published by Holiday House.elfand's poem, "Music Dream Seven" will appear in Fearless Books new anthology "Touching: Poems of Love, Longing and Desire" due out February 1st. www.fearlessbooks.com
POEMS
Kings of the Wind

the kids playing
in the sun
hearing the sounds of wind
filling the air
reminding me
we are the ones
who are kings
of the wind
the ones of the forest
the ones of the grass
the fruit
the kids growing, jumping
around
roaming the woods
the sound of water
the salamanders growling for food
the black ink sky
the golden stars
we are the ones of the wind

Thomas Gregson, Grade 7
Fort Ross School, Sonoma County
Elizabeth Weiss, Classroom Teacher
Blake More, Poet Teacher



Instructions for
Listening to Your Dog

Forget that you are the master.
Look into those eyes
that only have eyes for you.
Turn off your words.
Keep your hand quiet on his head
or against his furred flank.
When you are truly in the moment,
as he always is, ask your question—
not the rhetorical kind (he will be
onto that in a greyhound's second)
but the one that waits for an answer.
At first you will have to pretend
to know his language.
Take note: curve of lip, flick
of ear, tilt of head, humming whine —
the basics of his vocabulary.
If he sees you are a willing student
he will open his whole world to you—
all his words beyond words.

Lois Klein, Poet teacher
Santa Barbara County


return to top